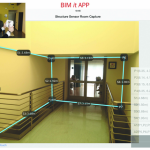 Developing and offering innovative services to transform the economy 'from grey to green', requires a constant investment in research and development. This activity is mainly carried out by internal staff and partly through collaboration with research institutes and qualified external partners.
Thanks to significant investments in research and development projects, MR Energy Systems has been recorded in the special section of the Register of Companies as a Start-Up Innovative, and in 2015 as a Start-Up Innovative social vocation. At the end of 2016 it has transitioned to the current system of Innovative SMEs.
Our Expertise
The sole shareholder, founder and managing director, has a master's degree Level II in renewables, energy efficiency and distributed generation of energy. He obtained in 2014 the title of LEED Green Associate. He qualified in 2014 as EGE, Energy Management Expert under the UNI CEI 11339 regulation, for civil and industrial sectors. Both qualifications were renovated in 2016.
All employees have a master degree, and among them we have a LEED AP, three LEED Green Associate, two EGE for the Industrial sector and on for the civil sector.
Collaboration with R&D Institutions
MR Energy has an incubation contract with the business incubator Vega InCube, having headquarters in Marghera – Venice VEGA Science and Technology Park. The incubator is certified according to the law n. 221 of 2012.
MR Energy has started since 2012 a collaboration with the Department of Energy of IUAV University, on the issues of dynamic modeling of systems of civil and industrial air conditioning.
Started in 2015 and completed in 2016, a collaboration and partnership with Ecipa Foundation and Ca' Foscari on the course in carbon management, part of th the 'youth guarantee' program of the Veneto Region, led to the hiring of a new resource.
The company has partnered with the US GHG Management Institute, which led to the creation of the dissemination and Distance Learning platform "MR Energy Academy".   MR Energy is a member of, and works closely with, the nonprofit national association 'Green Building Council Italia', with the mission of spreading the culture of sustainable building manufacturing and operation. The Sole Shareholder, Mauro Roglieri, was a member of the Steering Committee from 2011 to 2014, and member of the Executive Board from 2012 to 2014, and since September 2015 he was elected secretary of the Chapter Veneto-Friuli Venezia Giulia of the GBC Italy.
R&D Projects
2016
Participation in the competition Phd The Talent.
Participation in the event: D-Nest International Investors Exhibition.
Participation in the competition ROP ERDF 2014-2020 of the Region Veneto, Axis 1. 1.4.1 "Action Support for the creation and consolidation of innovative start-ups in knowledge-intensive application, and the spin-offs of research initiatives." Obtaining a grant for the construction of a project of innovation and consolidation in line with the Smart Specialization Strategy of the Region.
2015
Presentation at SMAU in Padua of Prototype BIMitAPP Application.
Here the presentation page of the prototype.
2014
Project cod. 2122/1/20/1148/2013 'Extraction of vector models of buildings from laser scans 3d' under the ROPs funds Veneto 2007 – 2013 European Social Fund in cooperation with the European Fund for Regional Development ob. Competitiveness' Regional and employment – reg. 1081/2006 and reg. 1083/2006. Axis IV dgr n human capital. 1148 of 5 July 2013: "Development of a prototype application for the detection of existing buildings through low-cost sensors, called BIMitAPP (presented in beta to smau Padova in March 2015)".
2013
Ideation, development, registration as a business leader, a network of companies called Energy Response, of which eng. Mauro Roglieri was President, to build a platform of innovative Cloud services for energy monitoring and automation, concept of smart city development, industrial facilities, public and private buildings, transport and public services utility.